Geomembrane Applications Require Knowledge and Experience
Applying geomembrane requires experience and knowledge. Not everyone can easily use this product. It is essential to plan ahead to apply geomembrane. Geomembrane implementation requires technical knowledge and being systematic starting from the planning stage. Right products and components should be used, environmental factors and their interactions should be correctly evaluated. The process should begin with an evaluation of land, leaking of the soil, structure of application area.
The process must be performed correctly to avoid harm on the geomembrane. Geomembrane should not be treated with piercing and sharp objects and should be carried properly to avoid damage.  How is geomembrane priced? Firstly, it is important to know the purpose of geomembrane use. In terms of cost, geomembrane provides many benefits. Geomembrane is not fragile. In addition, it is highly resistant to cracking and perforation. It provides durability on the application area and is used for many years. When damaged, geomembrane can be repaired. Therefore, provides an advantage.
How Many Types Of Geomembrane are There?
Geomembrane, which can vary according to purpose and area of use, have different kinds. The success rate of geomembrane used in solid waste areas is beyond argument. Geomembrane with a low coefficient of tension acts as a lining or barrier. Thickness and width may vary depending on the area of use. How is geomembrane with rough texture? Geomembranes with rough texture are denser than the others.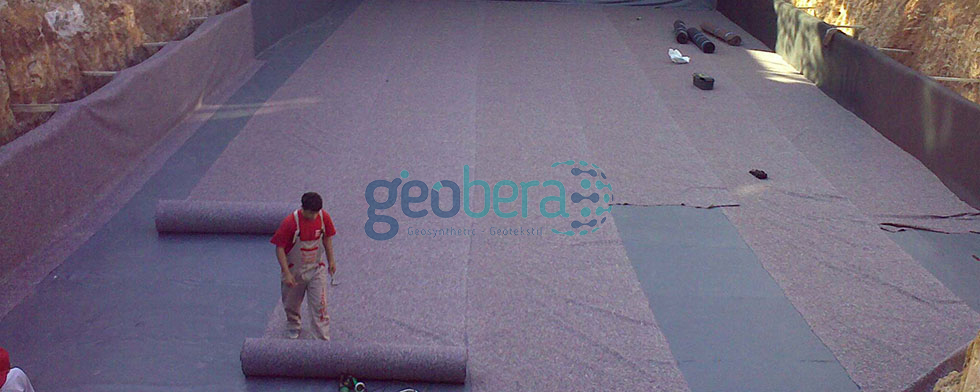 One side or both sides of geomembrane might be stiffened by sandpaper. When there is a high side-slope on the area, plain geomembrane is not used because of skid hazard. Double-side rough geomembranes have more advantages than plain ones. What advantages do they have? These rough products have the ability to fix the application area and coating material in a place. It is possible to find different geomembrane kinds to meet different demands. Geocomposite is located between two layers of geotextile. You definitely should not work with people whose product and craftsmanship quality you do not trust. As I stated above, it is very important because the job requires time and quality.
Geomembrane has a structure that is resistant to chemicals and has reduced permeability. They are used for long terms as they are resistant to punctures and cracks. It is a product with high endurance, flexibility and UX resistance. It has an easy-repairable structure.
Geomembranes are used in many fields. Solid waste and storage areas, floors of artificial and normal ponds can be made with this product. Irrigation and treatment pools, toxic waste areas, tanks, wastewater pipes, tunnel isolation, canals, pools that produce honey and seafood, underground infrastructure works, subways, residential areas use geomembrane for various reasons. You may also use geomembrane in your projects with a pre-surveillance. Measurement of the area should be evaluated.
For detailed information on Geosynthetic and Geotextile industry and products: geobera.com