Geocomposites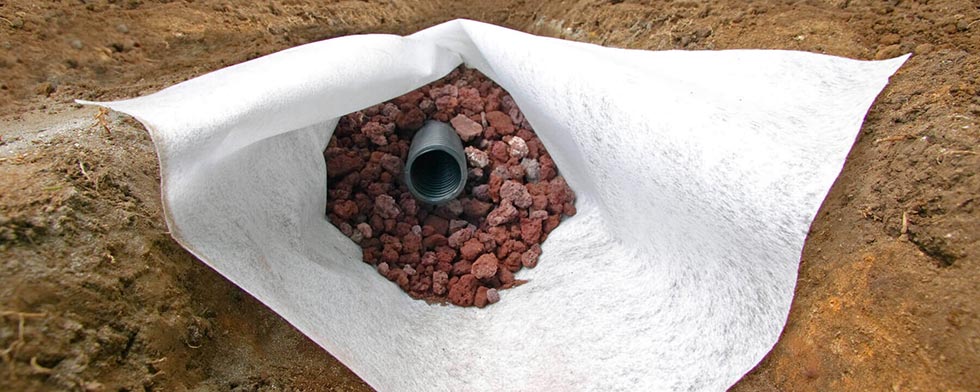 First Impressions Matter
First Impressions Matter
Trust The Grounds Guys professionals to take care of your
commercial or residential grounds
Geocomposites appear as materials that offer separation, drainage, and strength properties with a single product. They have been developed for bidirectional or unidirectional geogrid needs to ensure equality in infrastructure applications.
Sometimes different functions of various product groups are needed simultaneously in a single application. In these and many other cases, complex, multi-layered challenges arise. Thanks to the geocomposite material produced by Geobera, the function that many products can give with a single application is given with a single product. Earthworks for road and traffic route construction require multiple products for separation, filtration, draining, reinforcement, protection and sealing. However, to fulfil several of these functions at the same time, a wide variety of geocomposites have been developed by the experienced and expert team of Geobera.
As can be understood from the information we have given above; Geocomposites combine several individual geosyntheses. It also arises by combining geosynthesis with other materials. The result is a high-performance product that combines two or more functions in a single product.
The geocomposite drain we produce as Geobera provide not only technical advantage but also economic advantage. These products we manufacture offer significant potential savings during installation because there is only one used product instead of several separate products. If you want to have this convenience, you can contact us.
Usage Areas of Geocomposites

Today, in many sectors, creative projects are produced to meet the increasing needs. In order to implement these projects, new products are required and developed. Geosynthetics used in line with these developments have been developed by our company Geobera and effective solutions have been produced. Thanks to the geocomposites produced by Geobera, the needs of humanity in many sectors are met.
As known; Geocomposites generally consist of various combinations of geosynthetic materials. Geocomposites formed in this way have application areas in many areas. However, it should be noted that in general, geocomposites are offered for use considering the following four functions. We can list these functions as follows;
Separation
Empowerment
Filtration
Drainage
However, the geocomposites we produce as Geobera;
In the construction of foundation drainage system in airport projects,
In railway new line construction applications,
In high-speed railway construction applications,
In applications to be made on weak ground on highways
In the filling works of highway projects,
In ground pile applications,
In container storage areas,
It is used in the foundations of ports and industrial structures.
Benefits of Geocomposites
Geocomposite is used in certain civil engineering applications. In this way, it fulfils many geosynthetic functions. As we explained above, geocomposites developed with a combination of two or more geosynthetic materials have many benefits. We can list these benefits as follows;
The widespread use of geocomposites helps to significantly reduce the use of fossil fuels and the subsequent greenhouse gas emissions.
There are no formations that will harm the environment in the production of geocomposites. The greenhouse gas emission generated during this production is not more than the emission generated by traditional methods. Therefore, the production of geocomposites is quite compatible with the sustainable development strategy.
Geocomposite drain is a high strength product and can be used in composite form by using geotextile that provides filter function on one or both sides. In this way, they provide very effective drainage in the water flow.
If you want to have high quality geocomposite and help geocomposite installation that you can use for years, you can contact us immediately or browse our website.
Best Geocomposite Supplier

Among the geocomposite supplier, Geobera is the leader in the sector. Geobera is known as the best geocomposite supplier as it produces its products with the latest technology systems. The products we produce are high performance and durable products. It is one of our biggest goals to produce high performance products for our valued customers.
The products produced by our company are internationally recognized. Thanks to the quality of the products produced by Gebora for you and the implementation by expert teams, we have accomplished the most successful works both at home and abroad. The most important issue in keeping the quality standards in our products at a high level is the preparation of the area to be applied. Geobera does all these operations for you.
However, another point to be considered in product selection is how the company you choose manages the production process. Because if a company does not manage the production process properly, the desired result will not be achieved in the products. This will cause an extra expense and will not satisfy the customer. It should be noted that if you choose Geobera, you will not have to think about these issues!
Geobera, which is a leading company in its field among geocomposite suppliers, makes the most suitable applications for the field without straining and risking the budgets of its customers. As Geobera, we carry out this process meticulously with our customers. In this way, our products will be produced according to the wishes of our customers.
You can also contact us at 0 (212) 678 13 13 for detailed information about geocomposites.