Thanks to the advancements in technology, geosynthetic products and the materials used to manufacture them are gaining more and more recognition nowadays. There are many different types of geosynthetic products such as geotextiles, geofoam, geoclay, and among these, geomembrane is one of them which is highly preferred in various areas.
Geomembrane is listed among geosynthetic products that is used for insulation purposes, mainly used to provide impermeability and leak proofing. As a geosynthetic product it has some properties such as separation, drainage, etc. to supply what is needed. When we mention geomembranes, we should understand that what is said are membrane structures used specifically for geological purposes.
The usage areas of geomembranes are so wide. Even though, initially we think that usage areas of geomembrane are restricted to underground, note that the usage areas of geomembrane are not only limited to underground areas, but it can also be applied as the last layer in roofs, ponds, pools, and similar applications depending on its properties. Basically saying, geomembrane is a product that is suitable to be used in various different fields.
Geomembranes are materials made out of synthetic raw materials to provide insulation and surface protection which is highly resistant to chemicals. It has high tensile strength, low permeability, extremely resistant to perforations and cracks. There are different types of geomembranes such as HDPE geomembrane and waterproofing geomembrane.
Some Properties of Geomembranes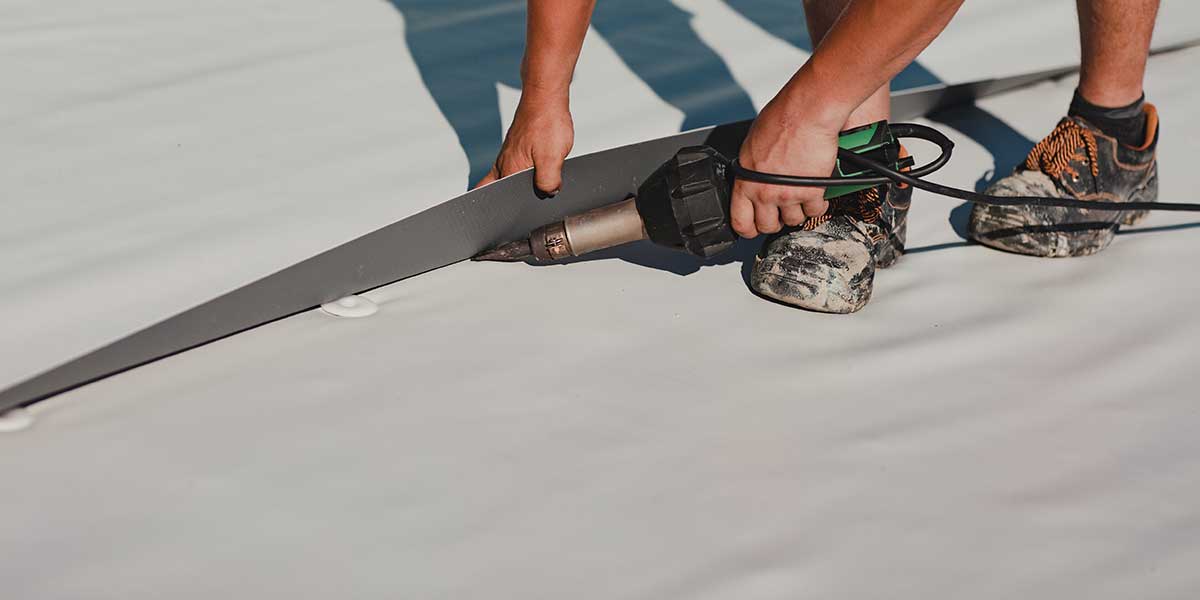 You can find the list of some qualities of geomembranes we compiled below to have a clearer idea on the aforesaid geosynthetic product.
Strong resistance to chemical materials
UV resistance and durability in harsh conditions
Flexible
Easy to fix when it wears out or damaged
Strong resistance to cracks and holes
Can be used for a long period of time
Easy to apply
Economical
Usage Areas of Geomembranes
We have mentioned that usage areas of geomembranes are so wide. They can be useful products in environmental, transportation, geotechnical fields to ensure permeability as we said above, as a coating material, as a barrier to prevent dangerous situations from happening, or prevention of leaking or odors, etc. You can find some of the usage areas below:
Ponds, water channels, water tanks
Various dams
Solid waste sites, wastewater channels
Hazardous liquid wastes and filled channels
Medical waste collection areas
Irrigation pools and channels
Within the tunnels
Toxic waste areas
Wastewater pipes and tunnel insulations
Underpasses
Seafood production ponds
Swelling floors
Frozen grounds
In addition to what we mentioned, we can also add many other areas of use to the list above.
Geosynthetic Products
Materials to be used for geosynthetics productions should be of high quality. The geosynthetic products that are produced need to be safe to use and suitable to be used in terms of human health and from a more general point of view, of our environment.
We recommend you find an expert company that is strongly following the technological advancements in this industry as well as producing high quality geosynthetic products to work with when it comes to purchasing geosynthetic products.
If you are looking for best geomembrane manufacturers, we invite you to look for Geobera. For different types of HDPE geomembrane, PVC geomembrane or other things you are curious about geosynthetic products, you can view our website.
Meet Geobera, The Leading Geomembrane Producer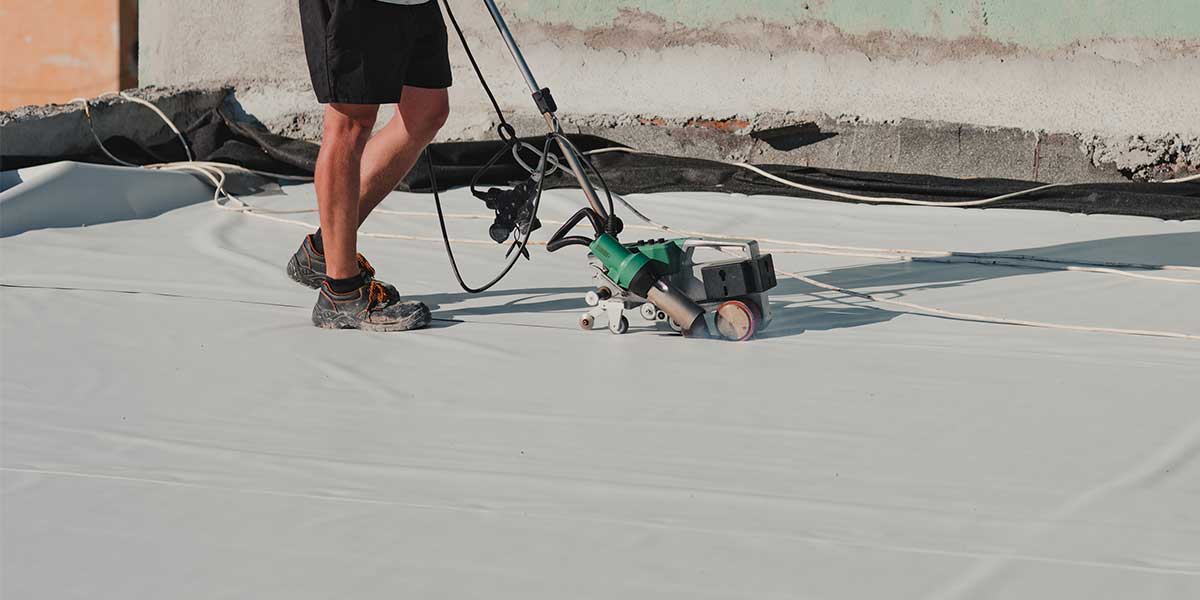 Welcome to Geobera! We produce geosynthetic products in our own facilities, in accordance with the up-to-date technological developments in the industry and out of the best quality raw materials. We produce geomembranes by ourselves with diligence and release them into the market. Our productions are done meticulously and the raw materials we use are not harmful to human health as well as our environment.
Our team is consisted of professionals who are experienced in geomembrane production. We are here to provide our beloved customers with the best service and proud to have positive feedbacks from them in return. We export our products to other countries around the world and thanks to our experience in this sector, we have been leading the geomembrane industry with hard work as our mindset.
If you wish to have more information about geosynthetic products of ours and learn more about geomembrane waterproofing, we invite you to visit our website and view our catalogue of products to see properties and usage areas of them in detail.
The Cost of Geomembrane
Calculating the total cost of geomembrane will depend on the project you plan. There are some criteria that has effects on the overall geomembrane price.
If you want to learn more about geosynthetic products and get informed about geomembrane in more detail, you can contact us by filling out the form given below. Our expert team will be glad to assist you and answer your questions.