HDPE Geomembrane The word geomembrane is derived from the English word "geo" meaning earth, and "membrane" meaning separating or selective membrane. As it can be understood from this, geomembrane is a general name given to synthetic insulation blankets used for insulation purposes with its separating and impermeable properties on soil, concrete, rock, soil and surfaces. Geomembrane can also be used as the last layer in roofs, ponds, pools and similar applications depending on its properties in addition to underground.
Geomembrane Production
Geomembranes are produced in layers of various widths and thicknesses by processes such as extrusion and calendaring of the mixture formed by adding various substances. These substances can be listed as follows; polymer resin, antioxidants, plasticizers, fillers, carbon black and lubricants to the raw material.  Geobera, which is a leading HDPE geomembrane supplier at home and abroad, offers this product in the best way to its customers!
Specifications of Geomembrane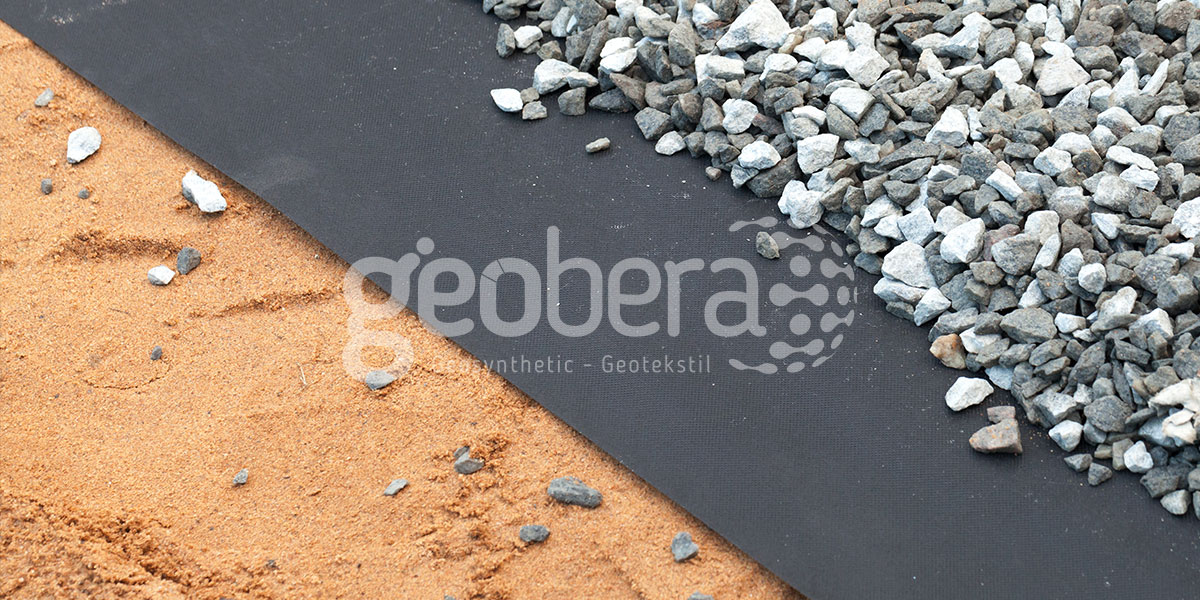 HDPE geomembrane is specially produced for solid waste storage areas, which is UV resistant, can be combined with hot air welding, has plant root resistance, and can also be used with laminated geotextile felt. We may list many HDPE geomembrane specifications as follows;
It is resistant to chemicals
Its permeability is low.
It has high resistance to punctures and cracks.
It is a long lasting product.
It has high strength and elongation.
It provides ease of application and low cost.
It has UV resistance.
It is easy to repair.
It has resistance to thermal aging and oxidation and wear.
It is an ecological material that does not contain heavy metals and it can be recycled.
It provides waterproofing between -40°C and +85°C temperature range.
HDPE Application Areas
As HDPE geomembrane has many advantages, it can be used for many areas. Let's look at these application areas together!
Irrigation channels and water transmission channels,
Agricultural ponds,
Solid waste facilities,
Ponds,
Pools,
Mine waste collection,
Oil fields, tanks,
Garbage collection and recycling sites,
Waste storage,
Engineering projects.
Types and Sizes
As you may see above, HDPE geomembrane is used for many places, areas and it provides many advantages. In addition to these features, it has many types and sizes that can be offered to customers, also.
It is a product that is made from high-density polyethylene raw material, which is generally used in waste and chemical landfills. In addition to having a hard but not brittle structure, it is produced in desired colors in 1 – 1,2 – 1.5 – 2 – 2.5 – 3 mm thicknesses. It also provides width from 2.10 meters to 7.00 meters, with a length of 50 meters. It can be produced in standard or desired lengths with free lengths.
HDPE Geomembrane in Turkey
Among geosynthetics, geomembrane materials are mostly used for insulation purposes in Turkey. Because they provide waterproofing products. Geomembranes used in the Turkey can be listed as follows:
| | |
| --- | --- |
| HDPE | High density polyethylene |
| LLDPE | Linear low density polyethylene |
| PVC | Polyvinyl chloride |
| EPDM | Ethylene propylene diene monomer |
HDPE Geomembrane Price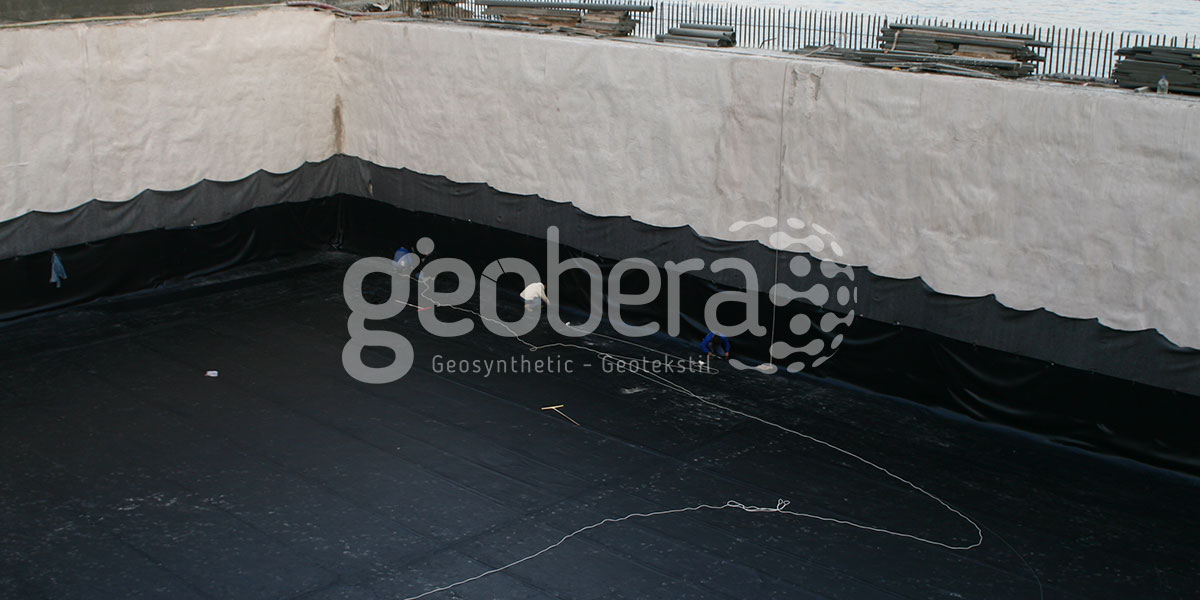 HDPE geomembrane price may vary depending on the size of the product, the material it is produced, the purpose of use or the characteristics of the area to be applied. Manufacturers usually give information to their customers considering geomembrane cost per square foot. If you want to get a clear HDPE geomembrane cost, the thing you should do is contacting the HDPE geomembrane supplier that you have preferred.
Geobera and HDPE Geomembrane
Geobera has been serving its customers in many areas for years with its experienced team, quality products, and step-by-step processes. One of the services that it offers is HDPE geomembrane and HDPE geomembrane installation. As in every field, customer satisfaction is very high in this field as well.
To learn more details about the process on HDPE geomembrane and get free geomembrane liner cost information, you can fill out the form below. Our expert team will get back to you as soon as possible.