Geonet fabric is polymeric products made with materials such as stone or earth as part of artificial projects such as buildings or roads. These products or materials can often be used in conjunction with natural materials for a variety of purposes. For example, geotextiles can be used to separate or filter the soil, and geomembranes are often used as impermeable linings for ponds or other man-made bodies of water. The many possible uses of geosynthetics are combined in that almost all of them are used to solve problems in civil engineering. Civil engineering is a field of engineering that deals with the construction and maintenance of man-made environmental features such as roads, canals, buildings, and bridges.
Many different types of materials that are used to solve several civil engineering problems fall into the broad geosynthetics category. Geogrids are geosynthetic polymeric materials that are arranged like nets and have large gaps between grid-like material sections. They are often used in soil and other natural materials to increase their stability and resilience. Other types of geosynthetics include geocells, geotextiles, geocomposites, and geomembranes. These categories of geosynthetics can perform a variety of different specific functions, which can generally be broken down into a few broad functional categories. Some geosynthetics are used to cover different materials, different soil types to separate so that both can remain completely intact.
Extensive Usage Areas with Their Multi-Functional Structures

Geosynthetics can be used in many circumstances to solve civil engineering problems much more effectively than would be possible with completely natural solutions. A problem that would require carefully arranged layers of plants, earth, and stone, for example, can be solved with a single layer of geosynthetic. In addition, geosynthetics tend to be easier to place and maintain than many natural solutions. However, if not placed correctly, geosynthetics often perform poorly or not at all. Hence, they must be used properly. In addition, such polymeric substances can decompose or be damaged if improperly stored or handled.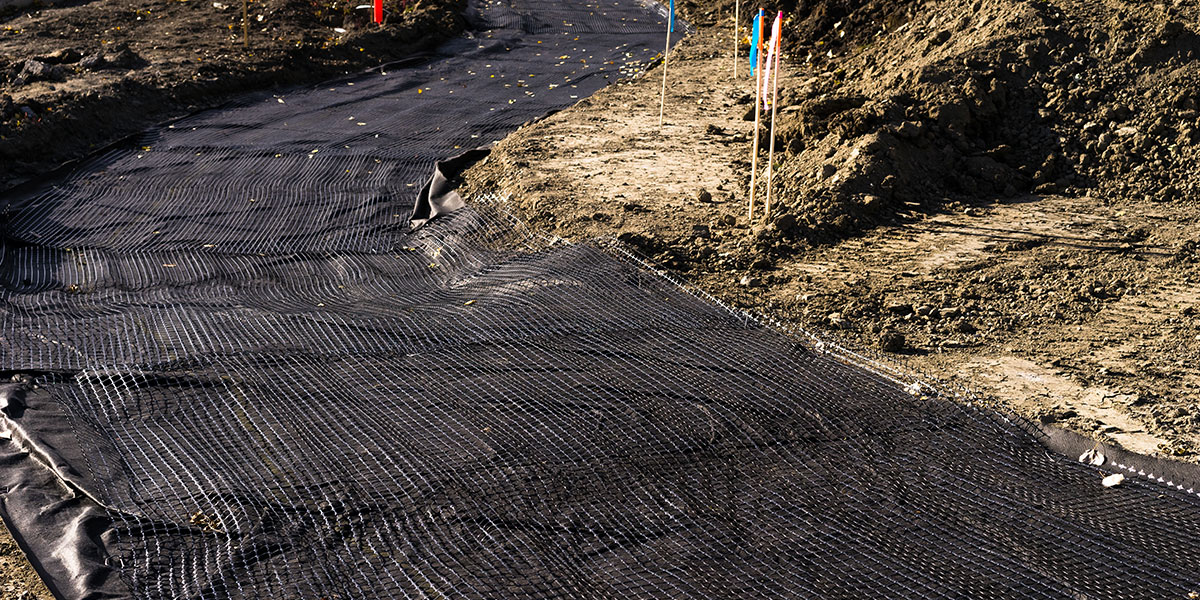 As filters, geotextiles hold back soil constituents or other particles, while the flow of liquids is made possible perpendicular to the filter level. Drainage is the flat setting of precipitation, groundwater, and other liquids or gases and the discharge at the level of the drainage system. As a separating layer, geotextiles prevent neighboring soil types or filling materials from mixing. Nonwovens, woven fabrics, and composites made from synthetic polymers are used. Plastic sheeting, coated components, but also other structural parts must be protected from mechanical damage. Reinforcing means installing geosynthetics under or between soil layers to absorb tensile forces in order to improve the mechanical properties of soil layers. The seal is of essential importance in terms of environmental and groundwater protection for the serviceability and service life of structures. Erosion channels can be avoided particularly well with tangled fabric structures, especially during vegetation growth.
Diverse Types of Geonet Fabrics
Modern geosynthetics are now used successfully in almost all areas of construction. Geonet fabric applications include road construction, civil engineering, civil engineering, gardening, and landscaping as well as building construction. Geosynthetics have also become indispensable in particularly sensitive areas of application, such as hydraulic engineering or landfill construction. Modern, industrial production of geosynthetics enables the adherence to consistently high-quality standards and thus technologically safe, regulated, and economical construction methods.
All water-permeable geosynthetics that do not belong to the group of geotextiles are geotextile-related products. The geogrids are best known. Geogrids are characterized by the fact that their mesh size takes up a larger area than the actual material. They are mostly made by extrusion, welding, or weaving. If geosynthetic products are put together industrially, one speaks of geocomposites. Well-known representatives include drainage grids, drainage mats, and drainage sheets. These arise from the connection of a three-dimensional drainage core with one or two geotextiles as a separating and filter layer. The genus of impermeable geosynthetics includes low water permeability and impermeable sealing sheets, such as geosynthetic clay sealing sheets (bentonite mats), plastic sealing sheets, and swelling agent sealing sheets or combinations of these products.
The Most Budget-Friendly Way to Provide Safety
When building infrastructure projects, new requirements must constantly be taken into account. Motorways have to become more stable in order to cope with the increasing volume of traffic. Track systems must be able to withstand the higher speeds of the trains and steep embankments must not slide off during extreme weather events. Within the construction industry, the use of geosynthetics has successfully established itself as the basis for solving a multitude of global, geotechnical, and ecological problems. Our Geobera geosynthetics help you to implement your transport projects successfully, sustainably, and economically and have been used for over 40 years in major civil engineering projects all over the world.
Our innovative geosynthetics from Geobera are often used in the construction of motorways, carriageways, driveways, and other polluting areas. They serve, for example, as a filter and separating layer in the substructure, as erosion protection on embankments, as a support structure, or are used for drainage on motorways. In addition, they also contribute to the creation of unsealed driveways and traffic areas and are often used for base course reinforcement. Geobera geotextiles are used in road construction primarily thanks to their long-term durability. The road construction fleece ensures water permeability and filters the smallest soil constituents, also separates different types of soil from one another, and thus improves the stability in the substructure.
What We Offer as A Well-Known Company: Geobera
As a traditional solution in railway superstructures, a ballast bed and/or a graded layer of sand is used to prevent the upward movement of fine particles. Our special Geobera geosynthetics are an alternative solution. The geotextile ensures the optimal separation of the layers and also serves as a filter. Another advantage is the speed with which the geotextile can be laid out along with the reinforcement. This has a beneficial effect on the construction time. The geocomposites also provide improved rail durability and performance by stiffening the gravel structure over weak soil.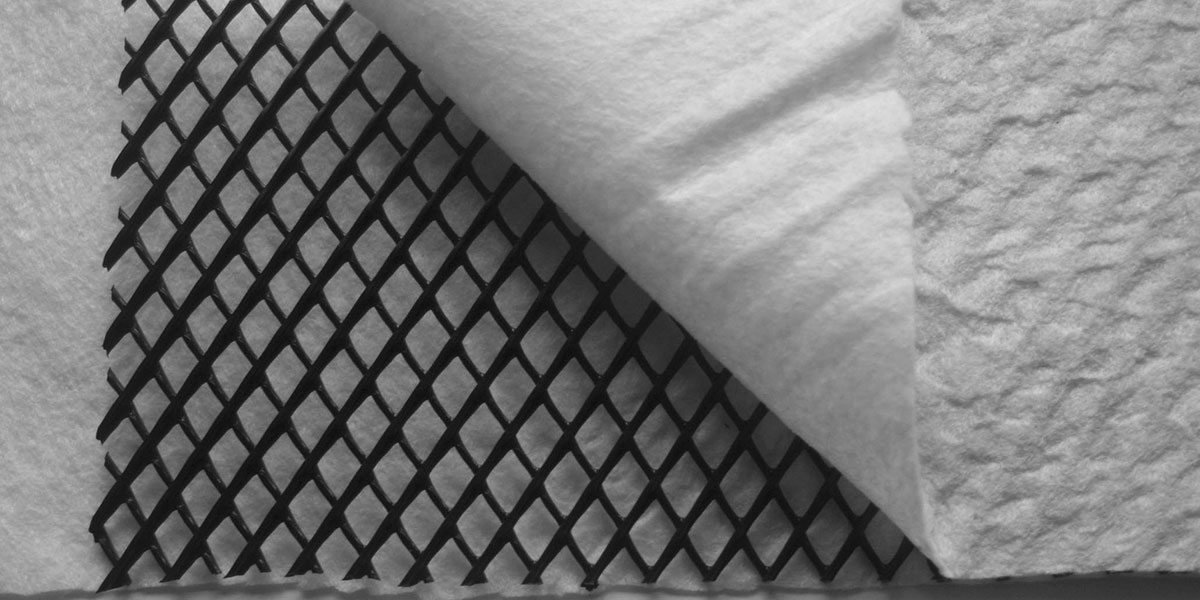 Our brand new geotextile is used in the railway superstructure as a filter and separating fleece in order to separate different soil layers from one another. The heavy-duty geotextile has excellent long-term resistance in all types of soil and prevents it from being washed out. It protects seals from mechanical damage or is used in track construction to improve the formation directly under the gravel in the existing network. The material quality convinces with a high level even under dynamic loads.
Geobera drainage mats are used for the targeted collection and drainage of water in the backfill area. Thanks to its water permeability, the geotextile is ideal for drainage. During construction work in deep layers of the earth, such as tunnel construction, topics such as tunnel sealing and the interruption of groundwater infiltration between the rock face and the tunnel tube play a very important role. With our geosynthetics, we offer innovative solutions that give you the best possible support. In tunnel construction, this geotextile protects the waterproofing from damage caused by craggy rocks on the tunnel ceiling. Our drainage mats are used to protect tunnel structures in order to collect and drain water in a targeted manner and to reduce pressure. The drainage mats have a high drainage capacity and are also cheaper than conventional methods.
Safety Rule in Construction: Drainage System
Sustainable drainage is particularly important in bridge construction. The increase in water on the surface should be prevented and liquids such as rainwater should instead be directed into the main drainage system. Our geotextiles have the property that water can flow from one cell to the next and are therefore often used in bridge construction. When designing and creating cycle paths through existing trees or in parks, care must be taken to protect the roots of trees from vehicle loads. Compared to conventional products and technologies, the costs are significantly reduced and the environmental impact minimized. Due to the structure of the Geobera geocells, loads are distributed horizontally in the base course, thus protecting the soil below. As a result, flat and resilient cycle paths can be created without additional substructure and excavation.
When building construction roads, primarily temporary fortifications are created, which have to be dismantled without any problems after the successful project phase. Geosynthetics are used to ensure above all the load-bearing capacity and also the protection of existing soils during this phase. Our geotextiles and geocells from Geobera ensure perfect soil stabilization and also offer effective solutions for heavy load transports. During the construction phase, tour geocells ensure that load-bearing and supporting construction roads are created. Our special geocells ensure a lower installation height with a higher load capacity than conventional methods and can be erected and dismantled quickly.
There are tons of varieties in this safety equipment with the most budget-friendly geonet fabric price in our company and we offer the most innovative products in order to achieve the most successful results at the end of every project. Therefore, we have been gaining a lot of business connections with the USA, Egypt, Saudi Arabia, the UK, France, Spain, Afghanistan, Russia, and many more. If you are willing to experience a safe construction process and learn about our services, you are always welcome to make an appointment in order to negotiate with one of our experts in this specific field. Also, you are able to click on this link to have a closer look at our other services.