Today, as in every field of technology, applications have led to an increase in the production and use of innovative materials. Geosynthetics materials are one of these materials and they are produced from polymeric materials and are generally used in civil engineering.  In addition to being used as an alternative to classical methods in the construction industry, they can be used together with classical methods such as the protection of resources and energy in the realized applications and the existing projects.  In addition to its use in the construction industry, a new field of use has emerged: tailings management. In this article as Geobera, a leading geosynthetics installation company, we will focus on how geosynthetic products are used in: tailings management, which is very important for the protection of nature.
Geosynthetic Products
When one says "geosynthetics", the first types that come to mind are geotextile, geogrid, geomembrane, geocomposite, geosynthetic clay covers. Geotextile, geogrid and geomembrane can be shown among the most frequently used and prominent types among geosynthetics. Let's take a look at geosynthetic types!
Geotextile: It is often used in construction projects, to improve soil properties and for landfills. Geotextile is used in construction projects as well as road works, railway works, agriculture for mud control, drainage filtration, river, canals and coastal works.
Geogrid: There are uniaxial, biaxial and triaxial geogrid It can be preferred to extend the life of asphalt roads in construction applications. They are environmentally friendly products.
Geomembrane: Geomembrane application is generally preferred for sealing but they can also be used to prevent chemicals or other dangerous water leaks from polluting the environment. For this reason, it is used for tailing management, also .
Importance of Geosynthetics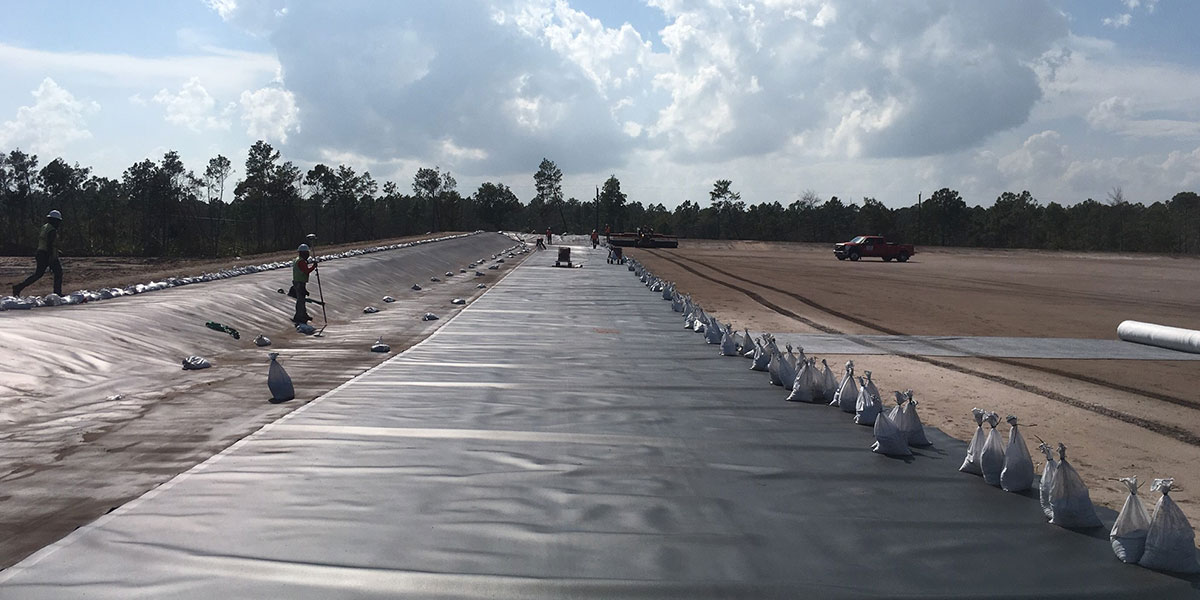 Geosynthetics can often be divided into several broad functional categories, serving a variety of different specific functions. Some geosynthetics are used to separate different materials, such as different types of soil, so that both can remain completely intact. Others are used for filtration, allowing adequate fluid drainage but preventing harmful materials from flowing with the fluid. Others can be used for reinforcement purposes. This means that they aim to increase the overall stability and load carrying capacity of a material or substance. Other possible functional categories for geosynthetic materials include retention, drainage and erosion control.
Usage Areas of Geosynthetics
Geosynthetic materials are widely used and they serve one or more functions. Geosynthetic products differ according to their production characteristics, such as braided-unwoven, rough-smooth. Different kinds of roads, highways, gardens, etc. can be made thanks to geosynthetics installation. The importance of geosynthetics comes to the fore in the construction and design of places. So they can be used in road construction, permanent or temporary roads, road widening and asphalt work, building construction and foundations, dams, artificial ponds and water reservoirs, and many more. Additionally, they can be used at every stage of construction to improve road design, conserve water, control evaporation, minimize the possibility of erosion, increase the durability of structures and make them last longer.
Tailing Management with Geosynthetics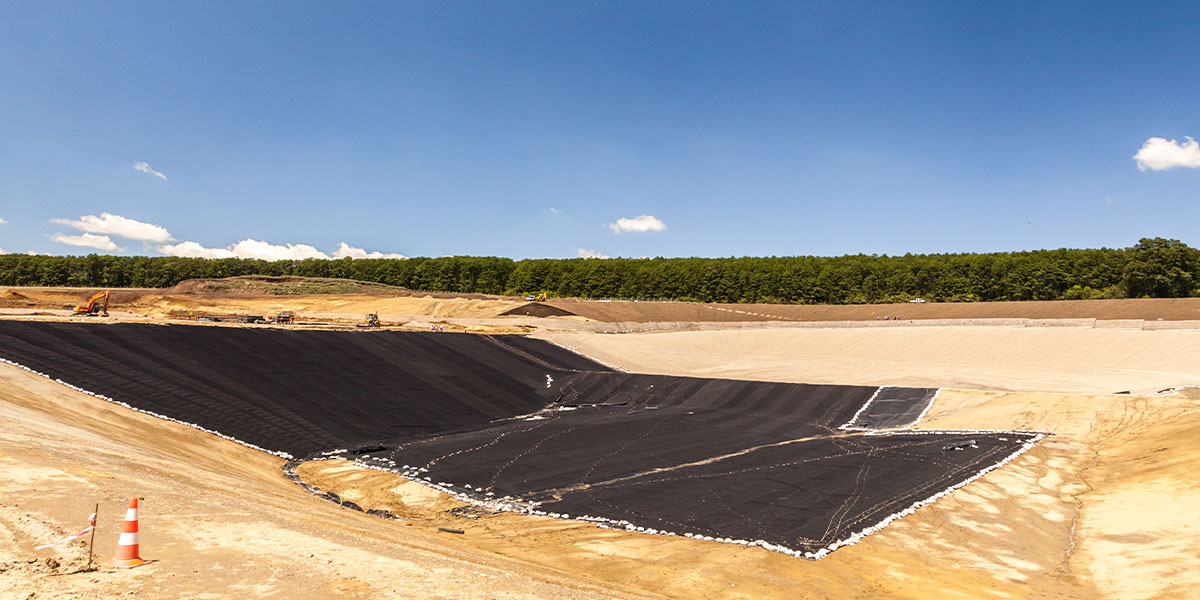 Tailings are the materials left after the target mineral removal process, and these materials can harm the environment by releasing toxic metals such as arsenic and mercury. Because by causing erosion and potholes, they pollute soil and water resources. Geosynthetics is a material that can prevent the damage of these materials. Thanks to geosynthetics, the facilities are surrounded and erosion is controlled. In short, geosynthetics play a vital role in reducing the environmental footprint. While preventing any leakage, it also provides chemical resistance.
Geobera and Geosynthetics for Tailing Management
In these days when our environment is in danger from day to day, geosynthetics play a very important role and ensure the protection of soil and water. Thanks to its durable structure, it can be used for many years and prevents harmful leakage. If you are responsive to this issue and want quality geosynthetic products, you may contact us whenever you wish. If you fill out the form below, you may get detailed information about the installation process, geosynthetics installation cost and geosynthetic types. We will get back to you as soon as possible! You may have quality geotextile fabric with affordable geosynthetic prices!